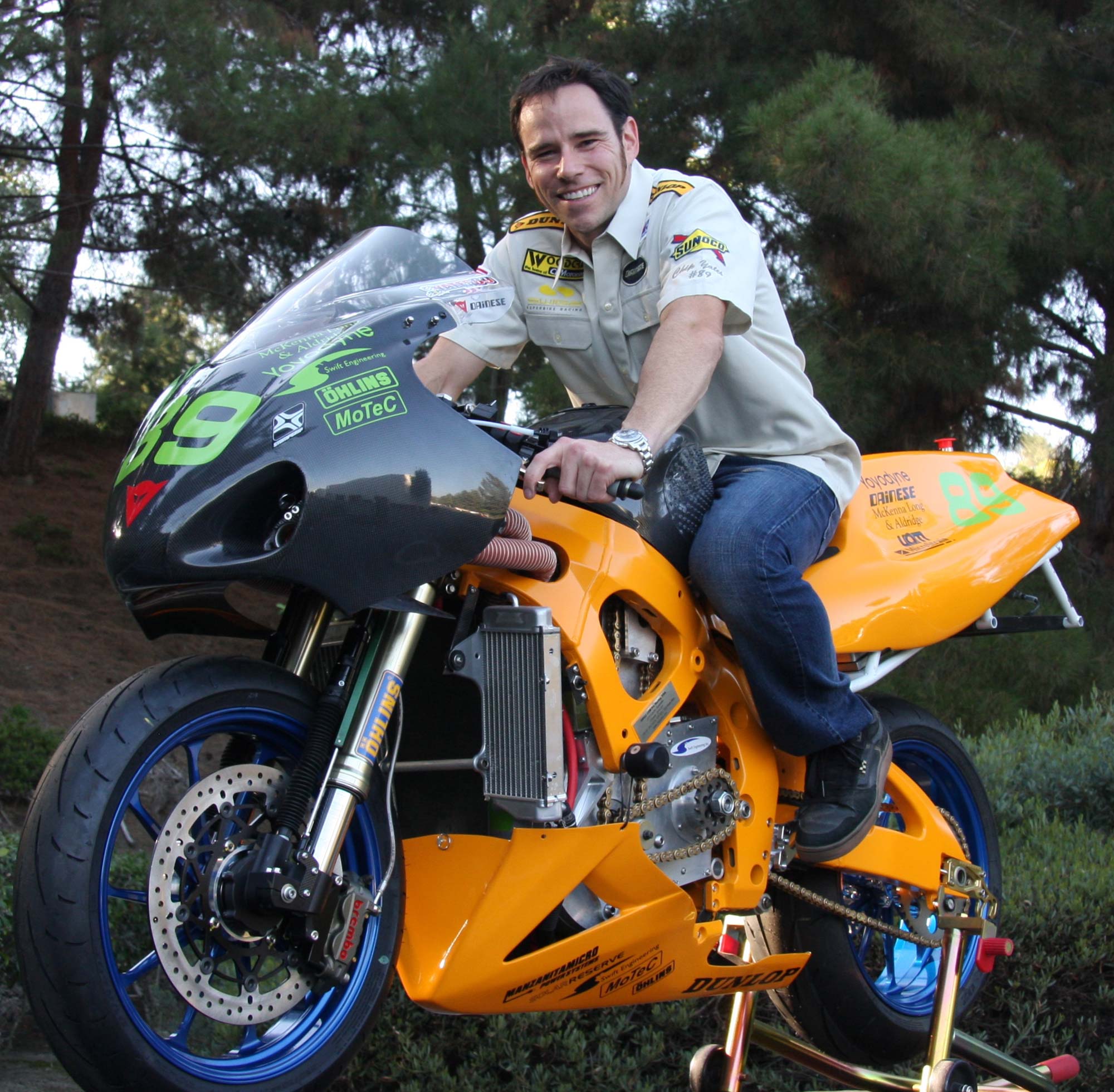 It didn't seem conceivable that an electric motorcycle could ever be considered an equal to a gas powered motorcycle in terms of speed until Chip Yates of Laguna Niguel, California proved it could be done.
Chip Yates is 39 years of age and is an entrepreneur, aerospace engineer and a motorcycle racer living in Orange County, California. Chip and his team that built the motorcycle were not experts on motorcycles but did have the engineering knowledge and entrepreneurial enthusiasm to bring the bike to a reality.  Yates said, "We were outsiders. None of us were real motorcyclists."
In order to make this electric motorcycle fast and safe Chip called upon two aerospace engineers to create a super-computer for the bike.  The super computer helps Chip from flipping the bike as it reaches up to 163 mph!
Chip Yates recently tested his electric motorcycle that was completed in December in the WERA nationwide race series. Chip didn't place first in any races but in the Heavyweight Twins Superstock Expert division he did achieve the fastest lap of any bike. Chip Yates has made history with this new electric motorcycle that has proven that it can compete with the gas powered motorcycles.
Source: OC Register
Recent Insurance Articles:
Cost of Insurance Rises for Facebook and Twitter Users? 

Medical Marijuana Clinics Offered 'Raid Insurance'

Top 10 Motorcycle Forums on the Internet

Contact me for any questions you may have regarding your insurance
Mike Spicer / 714-255-5650 / mike@allcountyins.com